Meet some of the children treated by the Foundation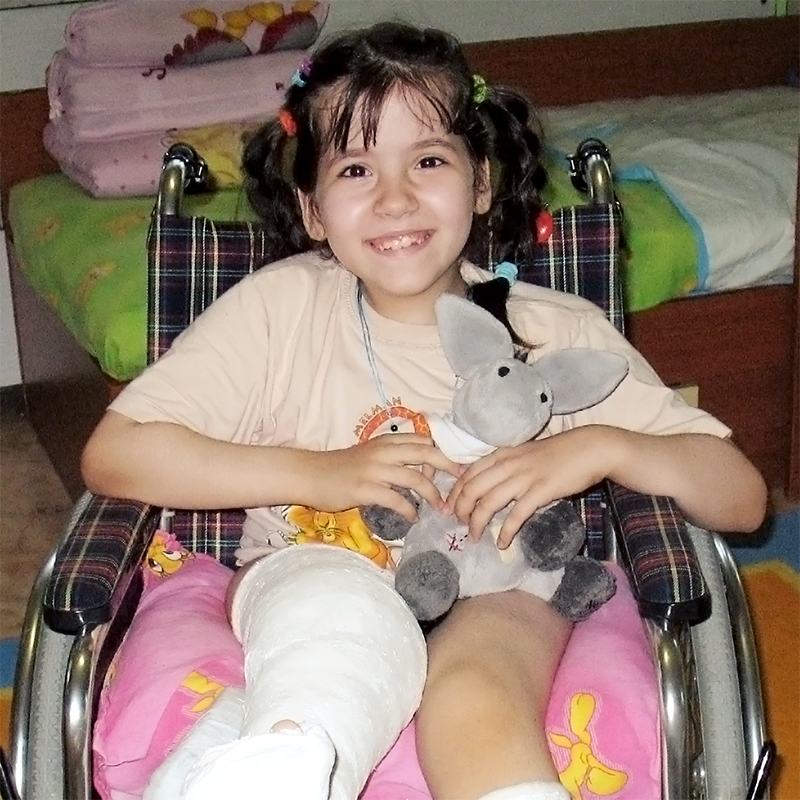 Born with a malformed spine (spina bifida aperta)
Maria is a true therapeutic success story. Maria was suffering from paresis (a partial loss of motor skills) effecting the lower part of her body. She also had a serious deformation in both feet (Clubfoot). After her initial operation, which consisted of repositioning her feet and straightening her right knee, the Foundation regularly monitored Maria's growth, adapting her equipment accordingly, such as the orthotic brace for her left leg and a device for her lower right leg.
The treatment process, carried out over a three year period, saw Maria gradually gain confidence.  She now moves around freely by herself. Forever smiling and being so positive may well have contributed to Maria's fortunate adoption by a family in the United States in July 2012.
She is in an extremely beneficial environment which contributes to her continued development. Thanks to some videos sent by her new mother, we've been able to see for ourselves the tremendous progress Maria has made since her arrival in the US.
Maria's adoption by an American family would not have been possible had the Foundation not been able to act at a surgical as well as an orthopaedic aid level.