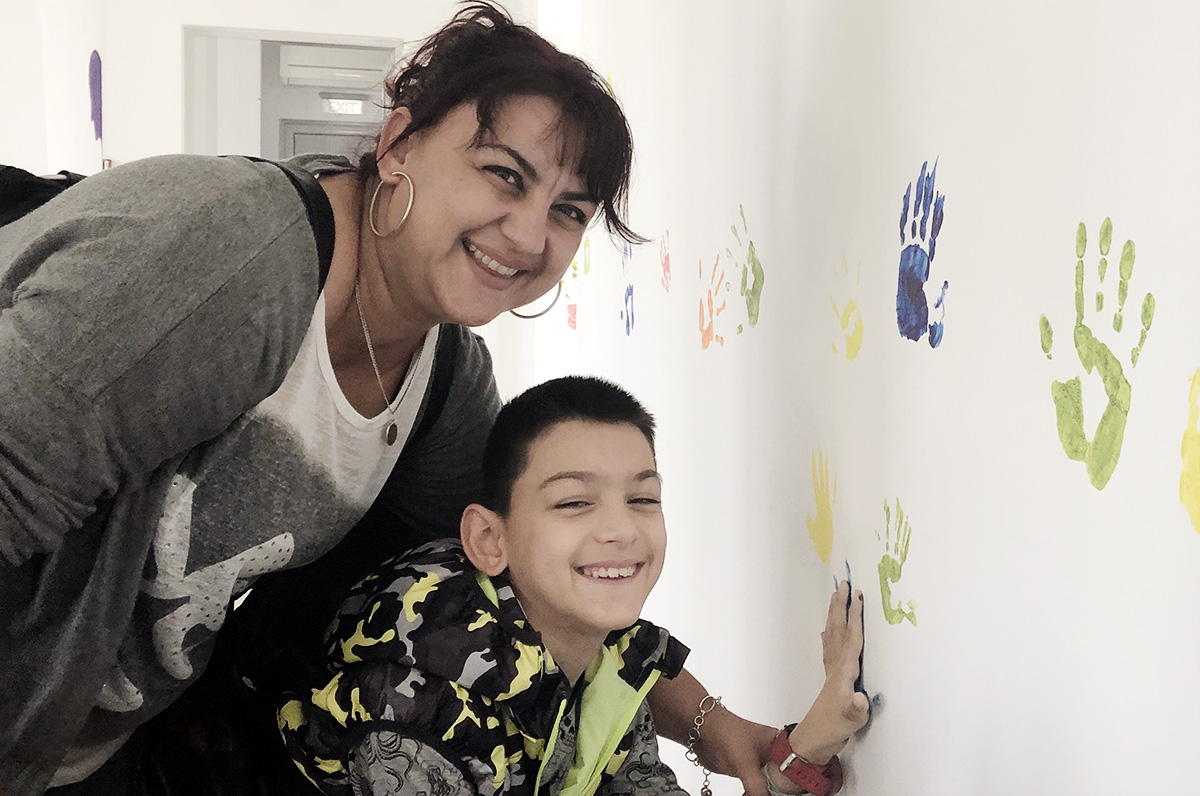 During our second visit of 2019, we were able to operate on the other foot of Ely Jane, a teenager whose first foot was operated on for repositioning/arthrodesis in spring 2019. We had planned surgery on the second foot in the spring, but had to delay the procedure because of a skin lesion. The operation with Dr Vlaev at Tokuda hospital on 4 October went well. The child made good progress post-surgery and we were obviously very happy to see this young girl, who had begun losing the ability to walk before her first operation, start walking again and now have a functional future with excellent prospects. With the repositioning of her second foot, she will be able to continue to make progress with her walking rehabilitation.
This is another 'textbook case' of care for a neuro-orthopaedic deformity, requiring a combination of orthopaedic surgical skills and vital equipment in the post-operative phase after repositioning of the feet. The equipment was of course made at Dr Gurov's practice with our dedicated partners.
 
This trip also enabled us to visit several children again with Dr Gurov and Dr Vlaev in both Sofia and Stara Zagora. We were lucky to share this trip with Vasil, a new partner who is taking over from Angel and developing skills in the equipment field. It was also a pleasure to share these consultations with a medical colleague of Dr Gurov. This young intern is training in orthopaedics in Sofia and has a definite interest in neuro-orthopaedics. We are looking forward to seeing him again during our next trip to Bulgaria.
 
The dates for our visits in 2020 are not yet fixed; we will definitely go to Sofia and Stara Zagora in March to see these children again, but no operations are planned as yet.