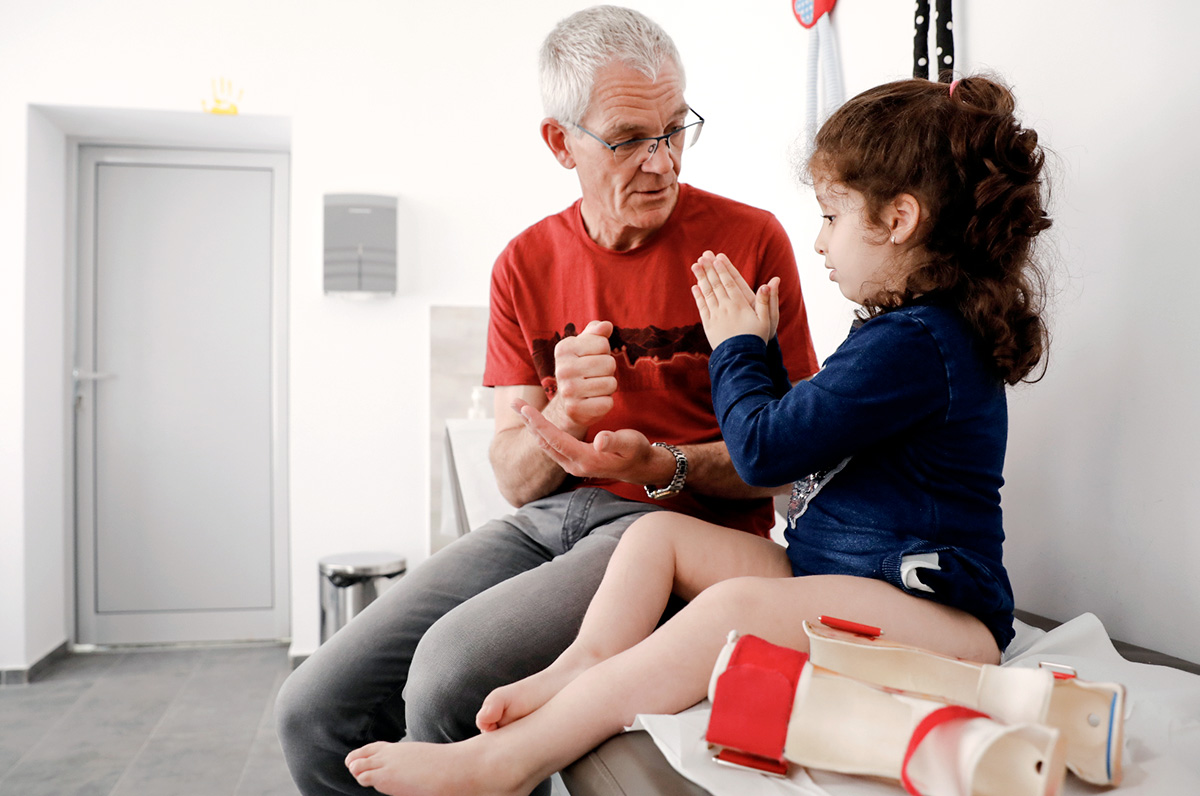 Our first visit of 2019 took place from 7 to 10 of March. During that time, Dr Fragnière had the opportunity to operate on Ely, a young person suffering from a progressive neurological disease with deformities of both feet that require surgical realignment. The plan had been to operate on both feet, but a skin injury on the left foot meant that it was not possible to operate on this side. The operation was performed at Tokuda Hospital.
Post-operative care is planned – the collaboration between Dr Vlaev, with whom Dr Fragnière operates, and Dr Gyurov, who produces the orthoses, is working perfectly. This approach combining surgical intervention and device fitting, which is essential for these neuro-orthopaedic conditions, is achieving success and the Foundation is naturally delighted.
Joint consultations with Dr Gyurov and Dr Vlaev took place in both Sofia and Stara Zagora during the visit. Our workshop in Stara Zagora is being well used. Arch supports and shoes are made in the workshop three days a week and Dr Gyurov offers consultations there one day a week. A small room is also available for a physiotherapist to take on neurological cases managed by Dr Gyurov.
Our Foundation's mission in Bulgaria is continuing to develop with our local colleagues producing devices and the Foundation providing financial support as needed. Dr Fragnière supervises the work and remains in close contact with Dr Gyurov.
The next visit is planned for September/October 2019. The aim will be to operate on Ely's other foot and to see other children in joint consultations.