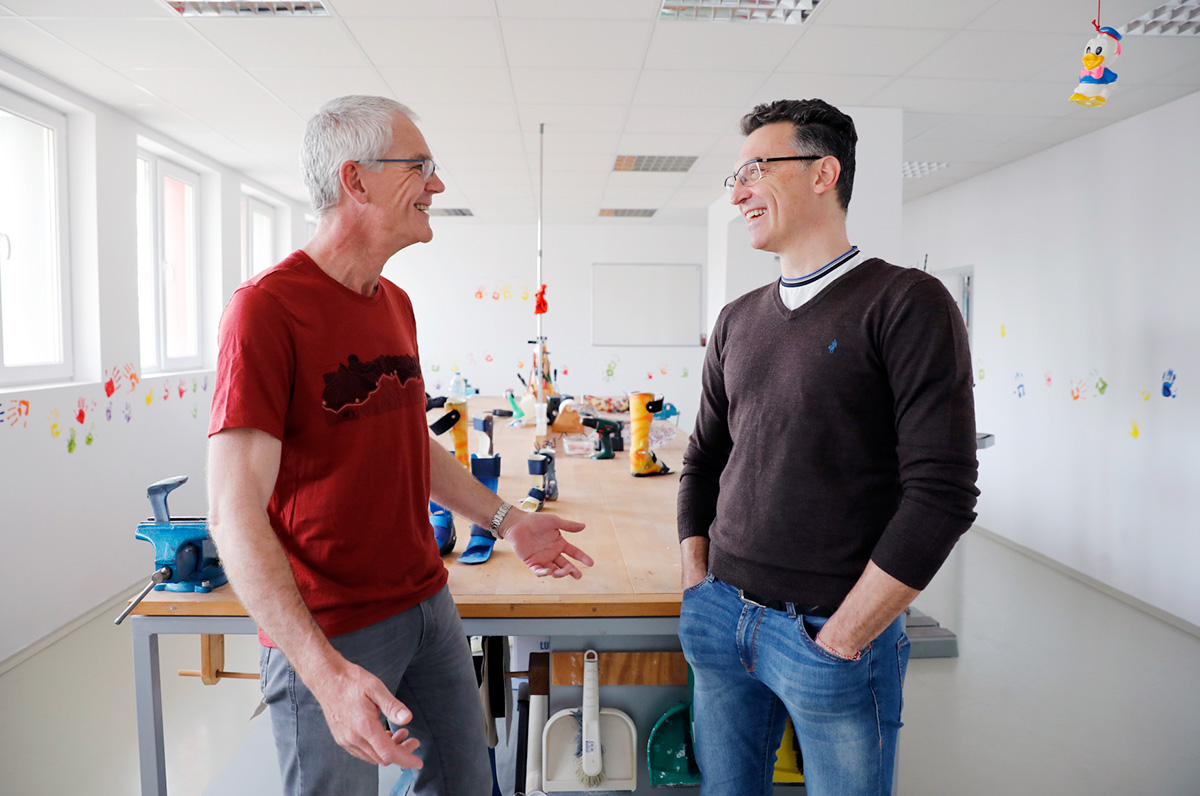 Despite a very morose political climate in Bulgaria, the medical enthusiasm of our Swiss-Bulgarian team remains excellent, as proved by the consultation with four orthopaedic specialists, including myself, around the children on Friday morning. Our loyal local colleagues, Dr Gyurov and Dr Vlaev, were accompanied by Dr Fragnière and Dr Dontas. We were pleased to have the latter travel from neighbouring Greece to join us in Bulgaria for the second time to show us his interest in neuro-orthopaedics. Very interesting discussions and a strong medical presence clearly reassured the patients about our interest in them.
We identified 2 children that we will operate on with Dr Vlaev in early 2019. One has severe deformities of both feet, which must be surgically realigned then fitted with devices, and the other is young girl who has a marked difference in the length of her legs and must undergo surgery to equalise her lower limbs.
The team was also busy with consultations, in particular a half-day devoted entirely to children with lower limbs of unequal lengths. We looked at this in detail with Dr Vlaev by considering all theoretical aspects of the issue and could put it directly into practice.
Always seeking donors to secure the future of our volunteer work in Bulgaria, we held a small exhibition tennis tournament with Manuela at Stara Zagora. At this, many juniors from the local club and some adults were delighted to play with the former champion. This very friendly occasion made both young and old happy and enabled us to raise 2,000 leva (around CHF 1,200).
2018 review and outlook for the future
In line with the goals we set at the end of 2017, we reduced our trips to Bulgaria to two visits in 2018. This long-standing objective has finally been achieved, mainly because the local doctors and technicians we have trained over the past 10 years are now generally able to handle consultations and treat the children themselves. We are incredibly pleased with this result, which is the reward for all our hard work.
Our role has changed since 2018 and we will be focussing on the following three activities and objectives in future:
*   Supporting the Bulgarian teams with complex cases that require our intervention
*   Developing operating activity for special cases that require Dr Bruno Fragnière's expertise
*   Providing financial support for the production of orthopaedic devices by teams trained locally rather than having devices produced by Swiss technicians