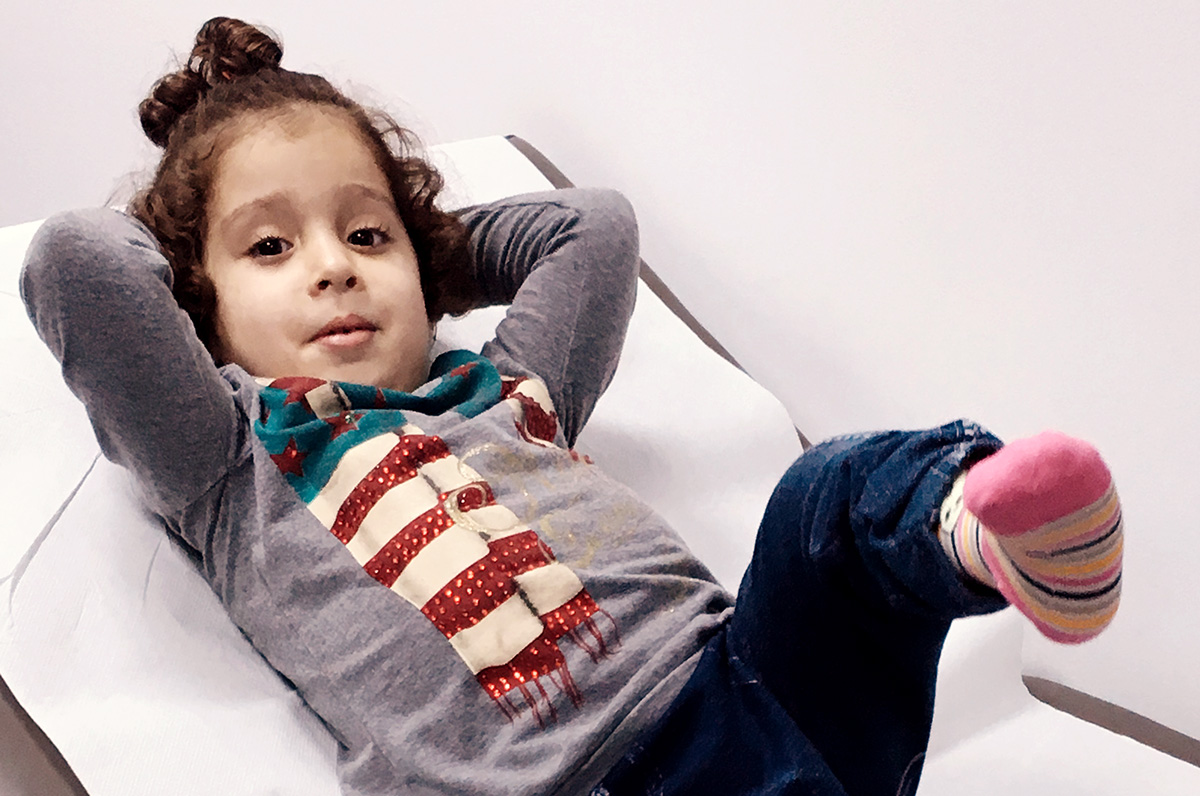 The first visit of 2018 was marked by fairly intense medical activity, both with regard to consultations and operations. We had the opportunity to visit Tokuda Hospital for the first time for consultations with Dr Vlaev on Thursday and Friday afternoon. On Friday morning, we operated on a child with the same doctor with whom we had already performed several procedures in the past. The medical and surgical activity performed in Sofia was therefore supported and continued in Stara Zagora on Saturday with many children who were examined by Dr Gyurov. These were rather complex cases and required a combined orthopaedic and surgical approach.
Several children seen again during this visit had been treated through the foundation, combining surgical procedures and treatment with devices. Their good progress was a very nice example of the importance of devices in paediatric orthopaedics, which are often essential for perpetuating the surgical corrections obtained. Thus, we are now able to adequately treat all these children with various orthopaedic or neuro-orthopaedic conditions, whether they require treatment exclusively with orthoses or combining surgery and devices.
Despite the foundation's slightly irregular presence in Bulgaria, device production will continue throughout 2018 in a very steady fashion under its supervision and through Angel. For a good number of these children, the foundation covers the costs of making the orthoses when the parents' financial means are insufficient. In such cases, the produced devices are routinely checked during the consultations that we usually make with Dr Gyurov and Dr Vlaev. It must be noted that the past 10 years in Bulgaria have fully paid off because, in the large majority of cases, treatment by our colleagues in Bulgaria has been hugely successful.
The foundation's next visit is scheduled for after the summer. We will have the opportunity to see many children again with Dr Vlaev and Dr Gyurov. We will also have the opportunity to operate on children at Tokuda. These procedures have already been planned.