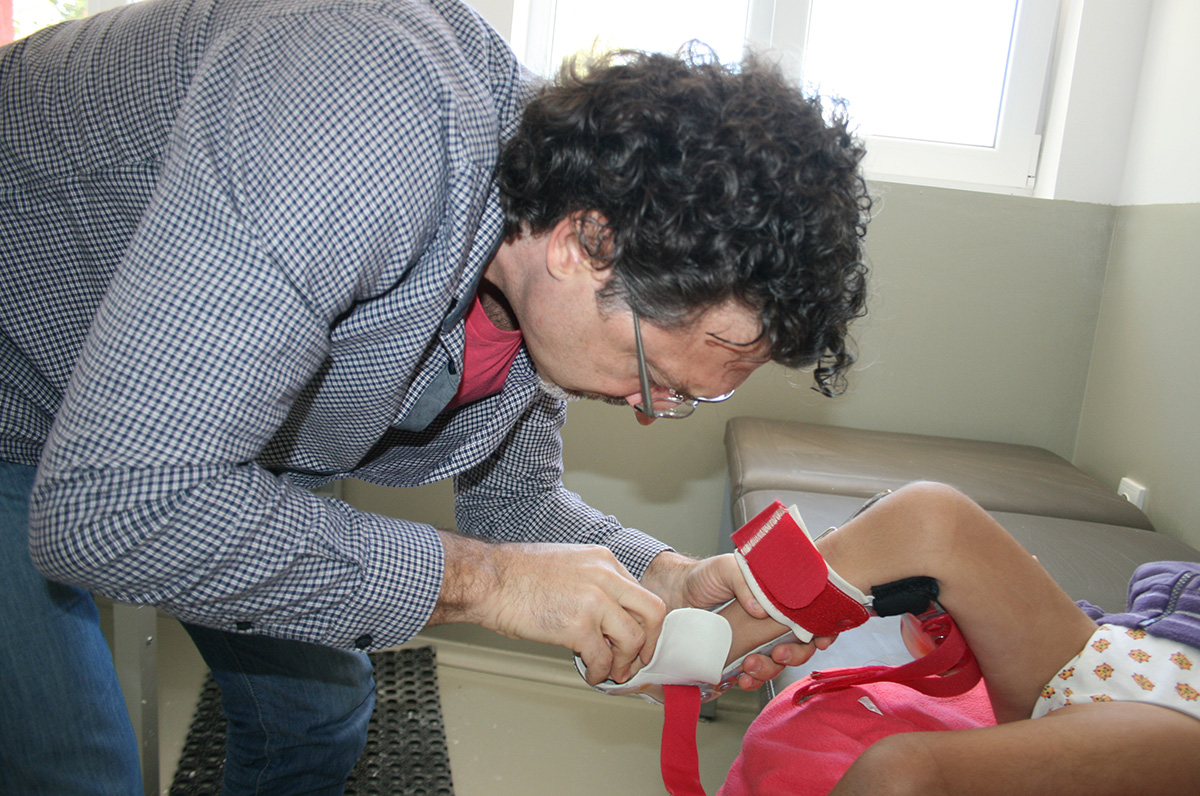 From 18th to 24th of november it was a new week of consultations and fittings in excellent working conditions.
Angel, Dimitri and Ketsia produced 14 ortheses this week. Approximately 50 children were examined, including many new cases.
Although Angel, who has now worked with us for several years, is perfectly capable of producing ortheses alone, we have to continue to develop other candidates in this area in light of the foundation's long-term commitment and possible recognition from the Bulgarian government of the costs of orthopaedic fittings. Although much of this training can be offered on-site, it is important for us in the long term to consider training courses abroad for future trainees, whether in Switzerland in specific orthopaedic workshops or in other countries, such as Turkey, with orthopaedic technology centres.
Once again, we return to Switzerland with a great deal of emotion precisely five years after the first ortheses were made in Stara Zagora, but this time with an extremely solid base as we have our own infrastructure, our independence and certainly more ambitious goals. We believe that these goals are perfectly matched with the foundation's current capabilities.
Our next visit will be at the end of January 2014.