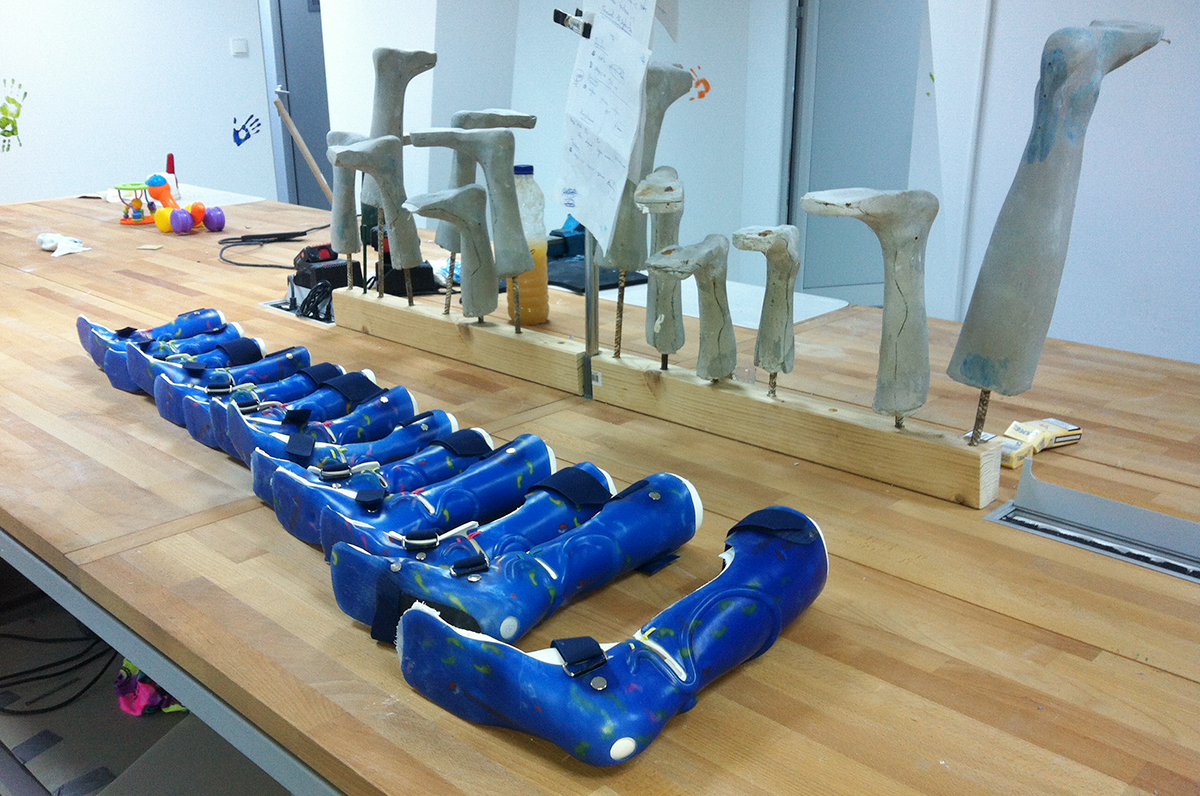 We were very pleased with our stay this week and were able to work in our splendid, newly installed workshop. The consultations take place at premises that are both comfortable and welcoming for children and their parents, and the orthopaedic technicians benefit from excellent working conditions.
In close cooperation with Angel, one of Dr Gyurov's employees, Ketsia and Kylian produced the 13 orthoses required for this stay. We also examined 12 new cases in detail and monitored a number of children, with a total of 60 children seen during this stay. The foundation has established a high profile in Bulgaria, and parents and children come to us from all around the country, which means that there is a high demand for consultations. Unfortunately, we are unable to satisfy this demand immediately, but we are of course committed to doing so as soon as possible.
In addition to Angel (a Bulgarian technician who we trained to produce walking orthoses), we now have two new local candidates who are very interested in specialising in this area. Following discussions with Dr Gyurov, we have decided to gradually integrate these candidates into the team during our next stay. Dr Gyurov will work with them from time to time at his workshop in Sofia. One of these two candidates, Mladen, also visited the workshop for a few days this summer.
Completion of renovation work to the building is progressing bit by bit. The key work was carried out for the inauguration in June 2013: the workshop and apartment, which provides accommodation for our Swiss technicians, are functional and the first rooms on the second floor are ready (we stayed there this week). Still to be done are construction of a games room next to the waiting room and renovation work to the outside of the building, etc. In order to do this, we need to continue our efforts in finding funds and donors.
Our next stay is planned for 18 to 24 November 2013.