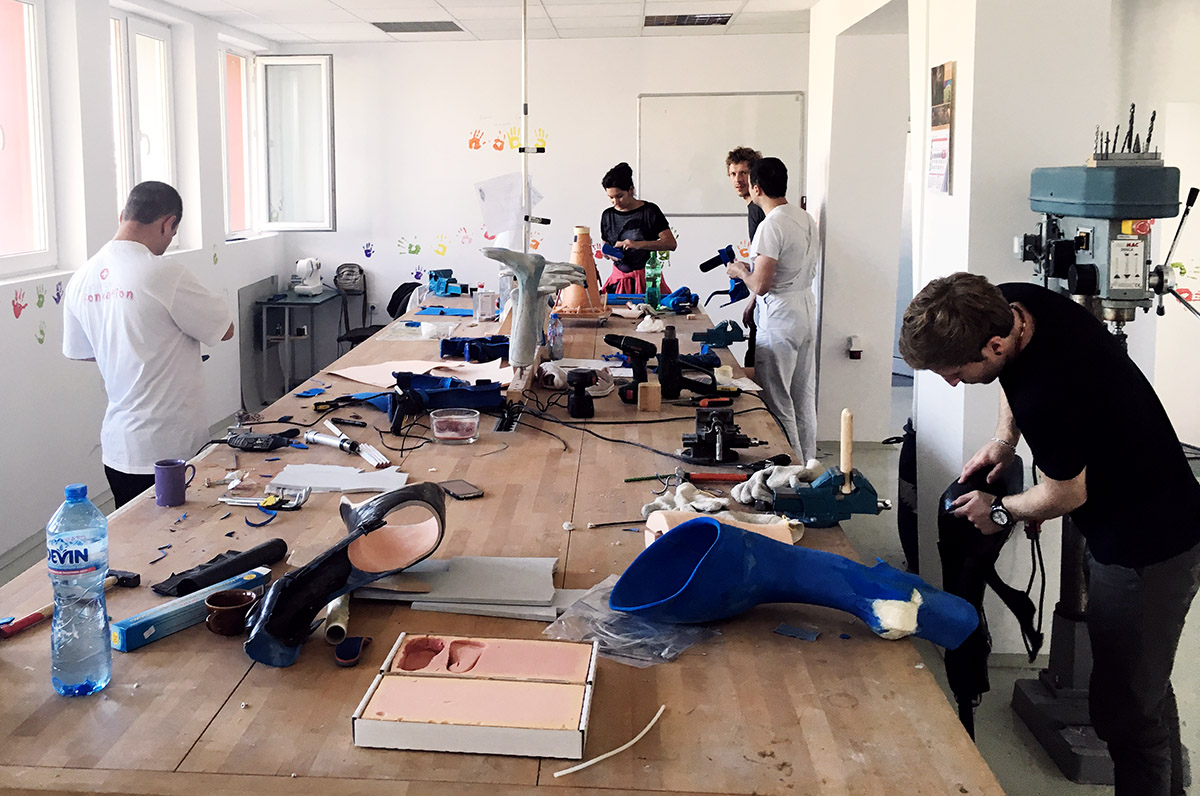 The foundation's 50th trip to Bulgaria, 10 years after our first trip to the Stara Zagora region with Manuela and Bruno. It was an extremely gratifying assessment as the goals that the foundation set itself 10 years ago have been fully achieved.
During this last trip of 2017, we saw many children again, particularly those whom the foundation had fitted with devices, as well as two children who were operated on by Dr Vlaev in Sofia in September 2017. The progress of these two children is very favourable: the surgical goal has been achieved. Thanks to the surgery, these children, currently undergoing rehabilitation, will certainly have a better future. This trip was also an opportunity to provide many devices for new children and to change some devices that had become too small for children who had already been treated; we did this with Angel, our partner in Bulgaria.
We also 'said farewell' to a few children who had been regularly called back by the foundation for check-ups to monitor their development. In fact, after 10 years of investment in Bulgaria, and given that the foundation's goals have been fully achieved, we are going to direct our on-site commitment a little differently while continuing to help underprivileged children and parents in the field of neuro-orthopaedics. The goal in the future is no longer to provide them with clinical follow-up, given that the local doctors who work with the foundation are perfectly capable of doing so, but rather to provide support to Bulgarian orthopaedic surgeons, particularly Dr Gyurov and Dr Vlaev. Going forward, Dr Fragnière will offer them his medical expertise to discuss difficult cases, assist Dr Vlaev in certain operations and continue to supervise device fitting in our orthopaedic workshop in Stara Zagora, which the foundation will certainly continue to own. We hope to achieve this goal by slightly decreasing the frequency of our trips to Bulgaria to two or three visits per year and by maintaining constant contact with the local doctors to provide them with medical advice at any time.
We will get to work on this new ambitious goal in April 2018.