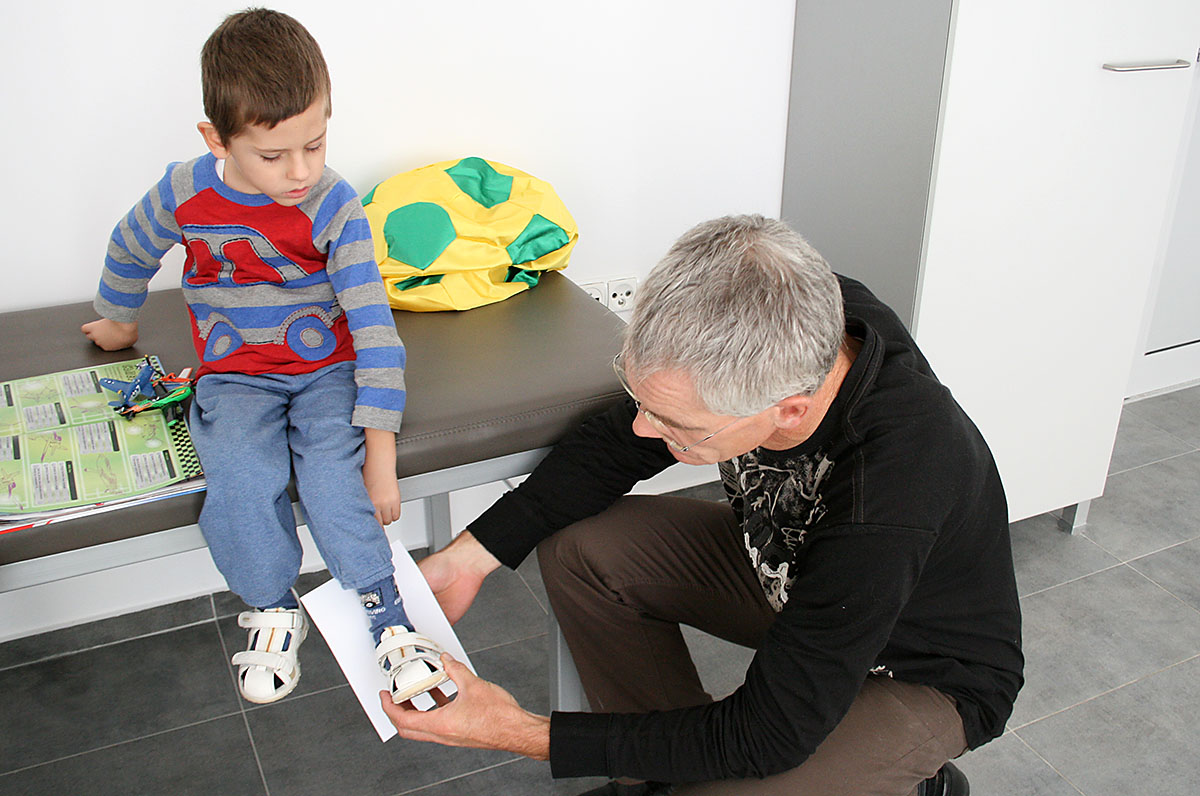 A visit packed with medical work. Ketsia and Kylian produced a dozen walking orthoses with Angel. Geko's prosthesis also had to be redone because, somewhat surprisingly, the foot had broken. Kylian managed to remake this prosthesis in record time and we were able to deliver it before the end of our stay. More than 60 children were also examined, five of whom require treatment, which we will begin in November.
We were thrilled to receive a visit from an orthopaedic surgeon with an interest in neuro-orthopaedics. Dr Stamen Stalev, who practices at the municipal hospital in Stara Zagora, spent much of the consultation days on Friday and Saturday familiarising himself with this sub-specialism of paediatric orthopaedics. As noted by Daniela, our colleague in Stara Zagora, Dr Stalev seems to have a genuine interest in this field. We are looking forward to meeting him again during our next visit in November.
Dr Evgeni Vlaev, who accompanied us when we last visited, was not able to visit us this time. However, he will be present at our consultations in Sofia in November.
It was our pleasure to be accompanied by Dr Natalia Papastergiou on our trip to Bulgaria, a young Greek doctor training in orthopaedics in Switzerland. Dr Papastergiou showed great interest in paediatric orthopaedics and we hope that we can eventually collaborate with her more regularly in our work in Bulgaria.
Next visit: 11 – 16 November 2014.