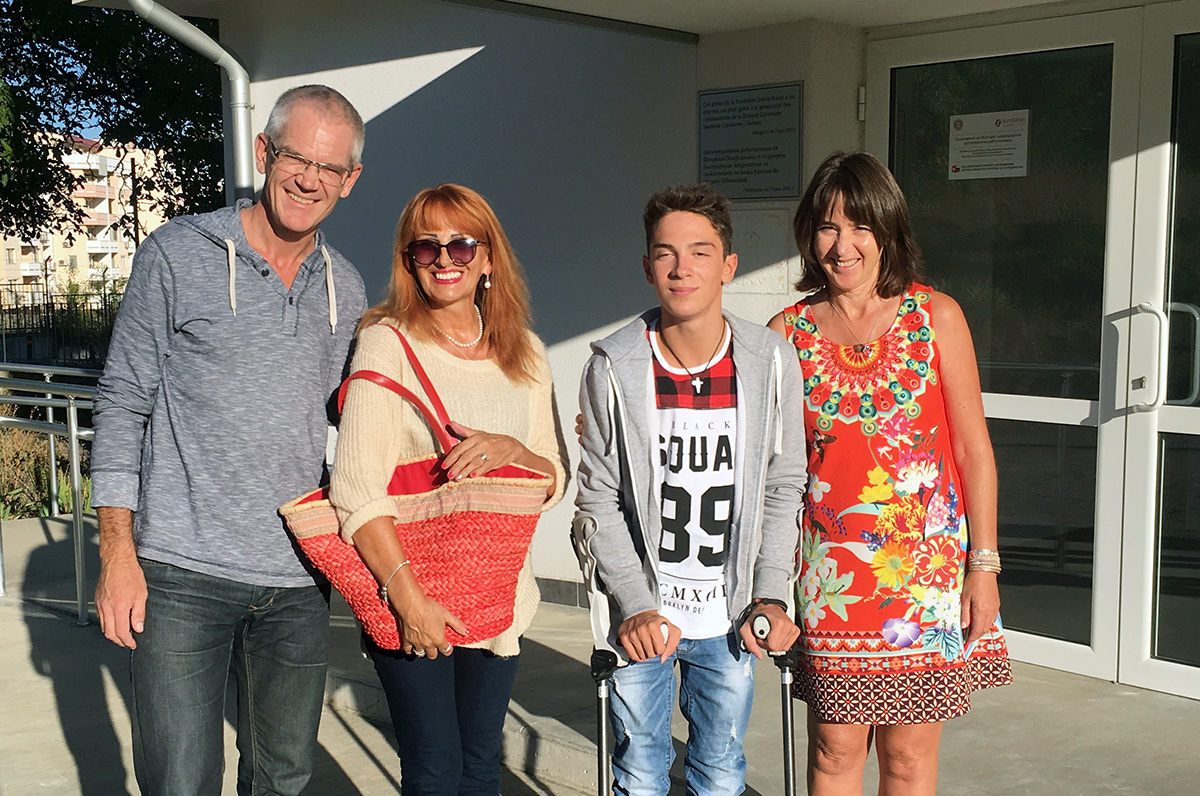 We received an added boost this time as Jérémie Mayerat, a young Swiss orthopaedic technician, joined the team alongside Kylian, Angel and Lucie. We produced many leg orthoses, and Jérémie did a magnificent job in redesigning Edice's orthoprosthesis. Edice's smile, which we first saw on our arrival in Bulgaria nine years ago, summed up just how happy he was when he left with his new prosthesis. Jérémie was planning to stay for two more weeks after we returned to Switzerland on 26 September. Angel, Lucie and Jérémie will take advantage of the studio in Stara Zagora to prepare prefabricated devices that we will be able to use in future to fit the children during their consultations. The trio will then return to the studio in Sofia, where they can learn from Jérémie and improve their production skills in certain devices.
In total this visit, we produced 11 leg orthoses, renewed Edice's orthoprosthesis and fitted two children with prefabricated supports to correct their foot deformities. We also prepared arch support moulds for numerous children and therefore have a reserve of prefabricated supports.
In addition, we held many consultations during the week, mainly with children who we are reviewing as they develop. We saw only three new cases as the high volume of consultations means we are currently unable to take on new children.
Next visit 22 – 27 November 2016