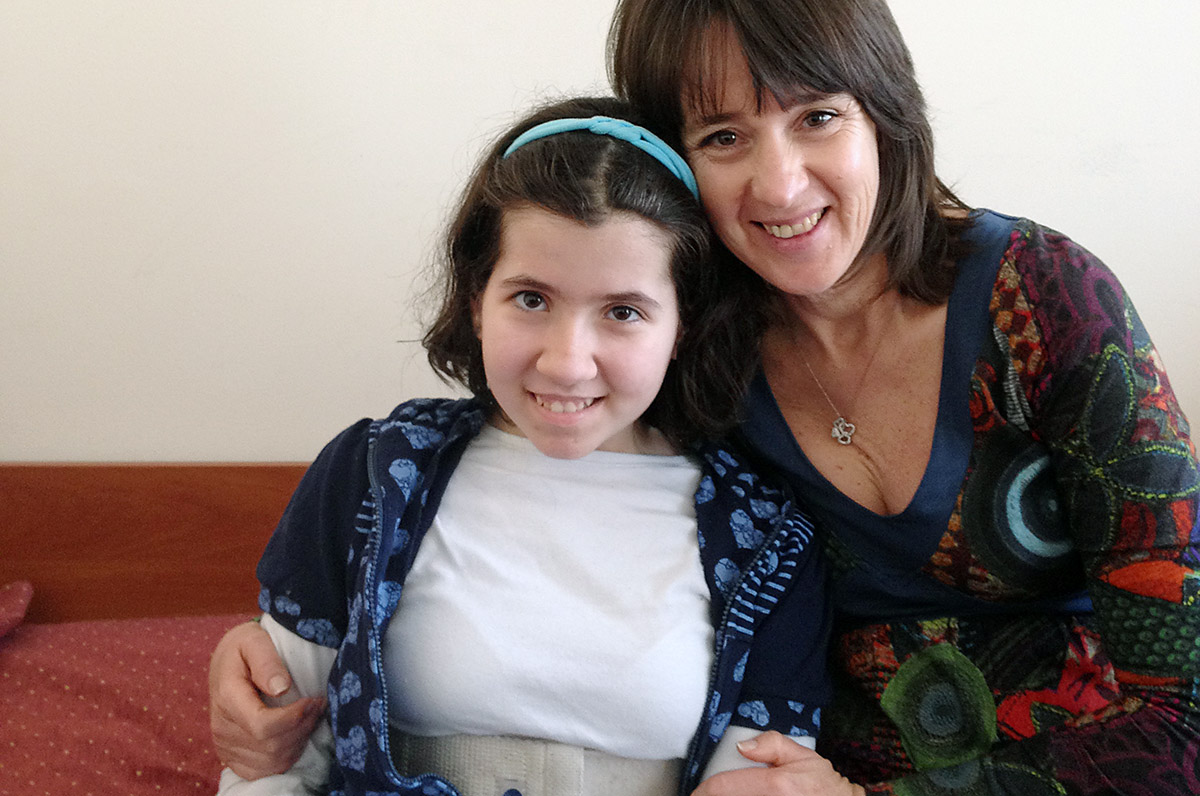 This would have been an unremarkable visit if not for the fact that for the first time since our work began in Bulgaria, no Swiss orthopaedic technician was present. Our principal Bulgarian technician, Angel, is now fully independent in the creation of leg orthoses and we were able to produce five devices. Dr Fragnière saw these perfectly made orthoses for himself. Clearly, this is extremely satisfying and shows that the huge efforts made over the last few years in training Angel, and his colleague Lucie, are paying off.
We were also joined by a visitor, Dr Dontas, who accompanied Manuela and Dr Fragnière on their visit. Very enthusiastic and benefiting from excellent orthopaedic training, Dr Dontas participated in many of the consultations given by the foundation during this visit. Showing great interest, he also spent a day giving theoretical training to Bulgarian trainees. It is possible that Dr Dontas will become involved with the foundation's work in some way in the future, as his interest seems very real.
In total, just over 60 consultations were held and five devices made.
Next visit: 15 – 20 September 2015