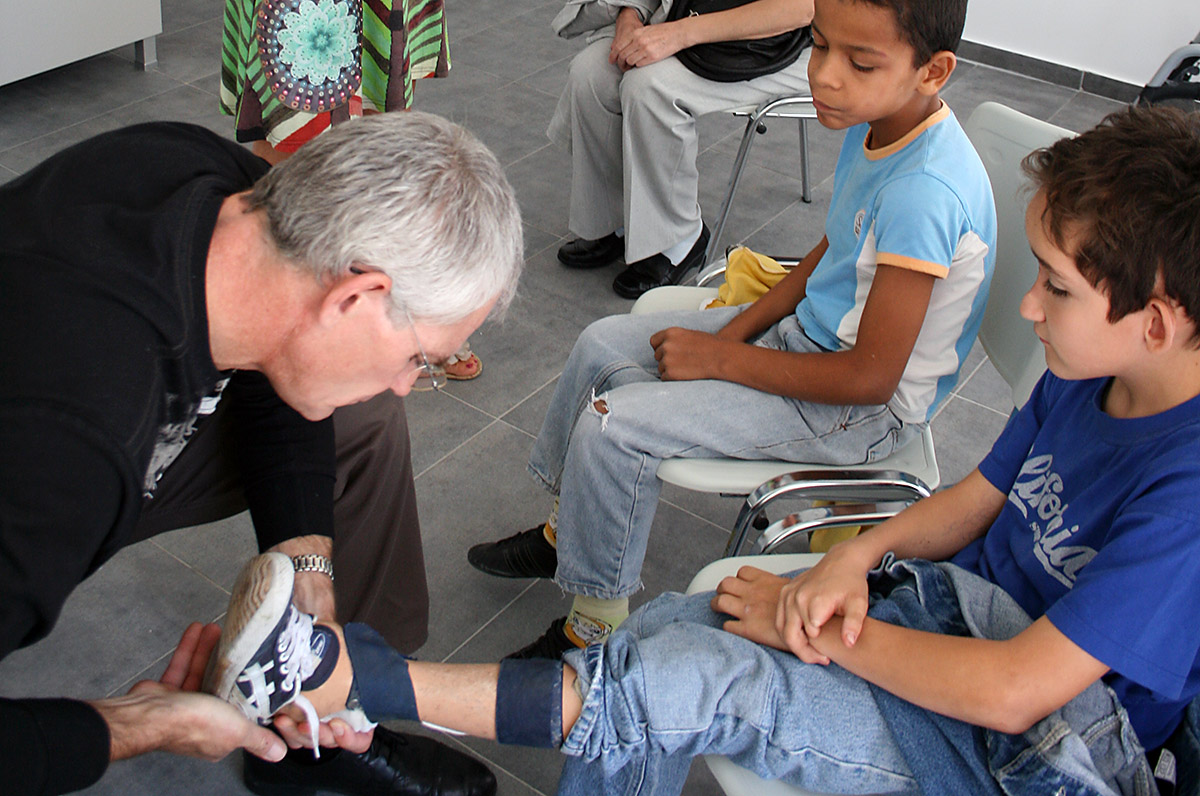 During this standard week, we examined 50 children and provided nine orthoses. Three new candidates for orthopaedic technician training spent the week with us, partly under the aegis of the Stara Zagora Community Donation Fund, the Bulgarian-Swiss project developed in collaboration with the Foundation. The three candidates are Lucie, one of Dr Gyurov's employees, and two of the project candidates, Kamen and Netko. As the Foundation's orthopaedic fitting activity was moderate, Kylian was able to put Angel's impressive skills and autonomy in the production of orthoses to good use to provide the three candidates with theoretical and practical training.
There were fewer consultations than usual during the week due to the absence of certain children, due to illness, and so we were able to look into a dozen new cases to see if we could help them. Several of these cases will be fitted with orthopaedic equipment produced either by the Foundation itself or by Dr Gyurov's team.
And finally we took the time to reflect on and discuss Dr Gyurov's involvement and that of his company in the Swiss-Bulgarian collaboration project. We also discussed the idea of Dr Gyurov and his company using the Foundation's workshop to develop an independent orthopaedic equipment activity. This would mean rental of the workshop to improve visibility and also meet the demand for orthopaedic equipment that has been growing steadily over the last few years and continues to do so.
The next visit will take place from 8 to 14 June 2015.