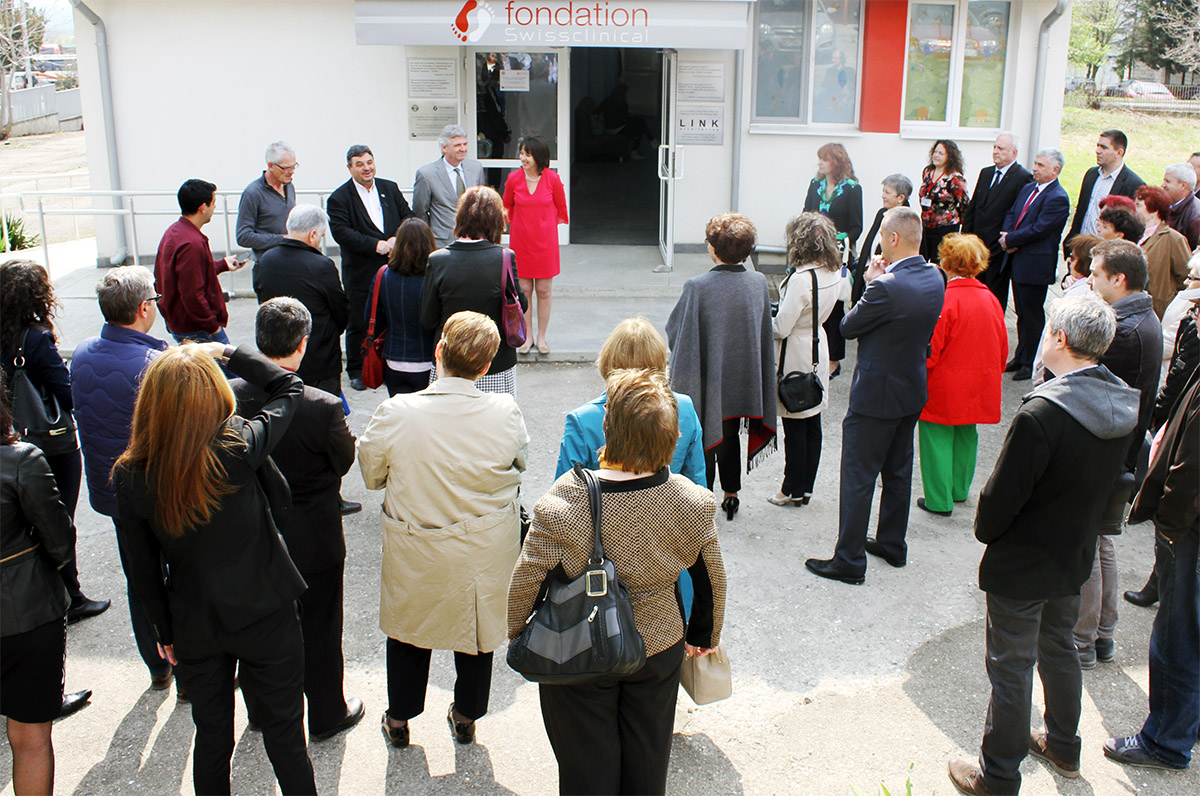 Spring has sprung and we enjoyed the sunshine throughout our last visit to Bulgaria, in which Angel carried out the usual consultations and device fittings exclusively at Stara Zagora.
In addition to the medical work, several other highlights from the trip are also worthy of note. First, we attended a special ceremony, during which we met members of the Stara Zagora authorities, and notably his excellency Mr Denis Knobel, the Swiss Ambassador to Bulgaria, who honoured us with his presence. This closing ceremony rounded off the three years of the Community Donation Fund Stara Zagora project made possible thanks to Daniella's work in 2014 (see June 2014 newsletter). It was also the perfect opportunity to catch up with various people from the foundation team and representatives of the Bulgarian authorities. We are happy that the remaining funds from this project have been used to complete the renovation of the premises on the second floor of our building, where a school continued to rent space until summer 2016. The premises have now been refurbished, with a fully equipped classroom and several rooms where Dr Jovko Gyurov will install one or two machines to develop foot devices (arch supports and other shoe inserts).
The cooperation agreement signed by Manuella and Bruno on behalf of the foundation was another notable feature of this visit, formalising the relationship between Ortoteh Ltd., represented by Dr Gyurov, and the Swissclinical foundation. This agreement constitutes an essential step forward in the foundation's occupation of the premises in Stara Zagora, and guarantees the long-term viability of the facility.
A further highlight was the arrival of Dr Stefan Tzerowski, a young orthopaedic surgeon in training at Gorna Bania hospital in Sofia, who has a clear interest in paediatric neuro-orthopaedics. Dr Fragnière had the pleasure of consulting with him in Sofia on Thursday afternoon and Sunday morning, and he will take part in consultations during our next visits. Dr Evgeni Vlaev, a new recruit, will also help us to establish best practices in paediatric neuro-orthopaedics and device fitting in Bulgaria over the long term.