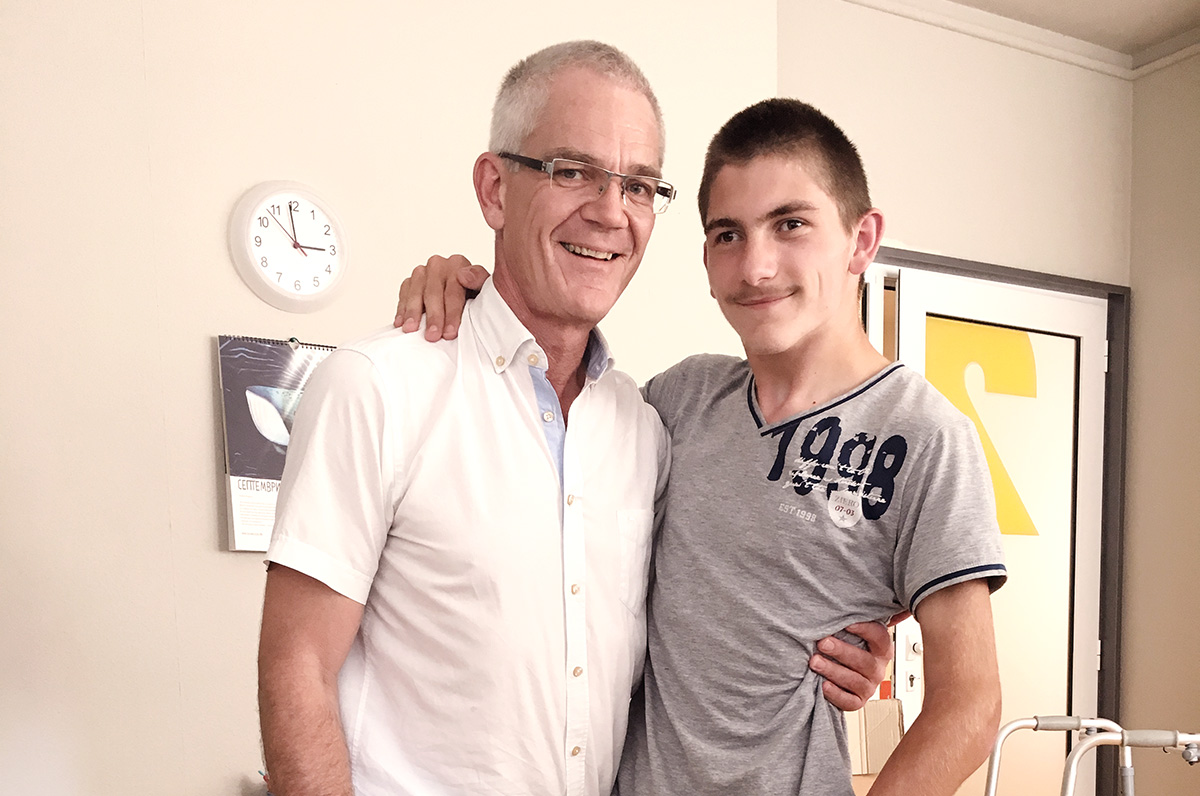 For the first time in the history of Bulgarian paediatric orthopaedics (or at least as far as Dr Fragnière and Dr Vlaev are aware), multi-site surgery on IMC children was carried out during the same operation. Together with Dr Vlaev, we operated on two children from the foundation, with a competent team of anaesthetists, nurses and operating room assistants, in excellent conditions at Tokuda Hospital on Friday 15.09.2017. The children made very good progress after their operations and we were pleased to see them again subsequently with Dr Vlaev. This collaboration is clearly very encouraging because it enables the foundation's team to set new goals for guaranteeing excellent care of disabled children in Bulgaria, not only in terms of skills in orthopaedic techniques and device fitting, but now also more in the area of paediatric orthopaedic surgery.
Medical work goes from strength to strength at our Stara Zagora base. Dr Gyurov has installed machinery to produce orthopaedic shoes and inserts such as arch supports. This new activity, albeit independent of that the Swissclinical foundation's direct work, is carried out on our premises according to the cooperation agreements clearly set out with our dear colleague Dr Gyurov (see previous newsletter).
Our next visit in November 2017, the 50th visit by the foundation's team, will mark the 10th anniversary of the launch of our medical work in Bulgaria. It is therefore an opportunity to take stock, and the prospect is already highly encouraging after a decade of investment both financially and in terms of human resources.