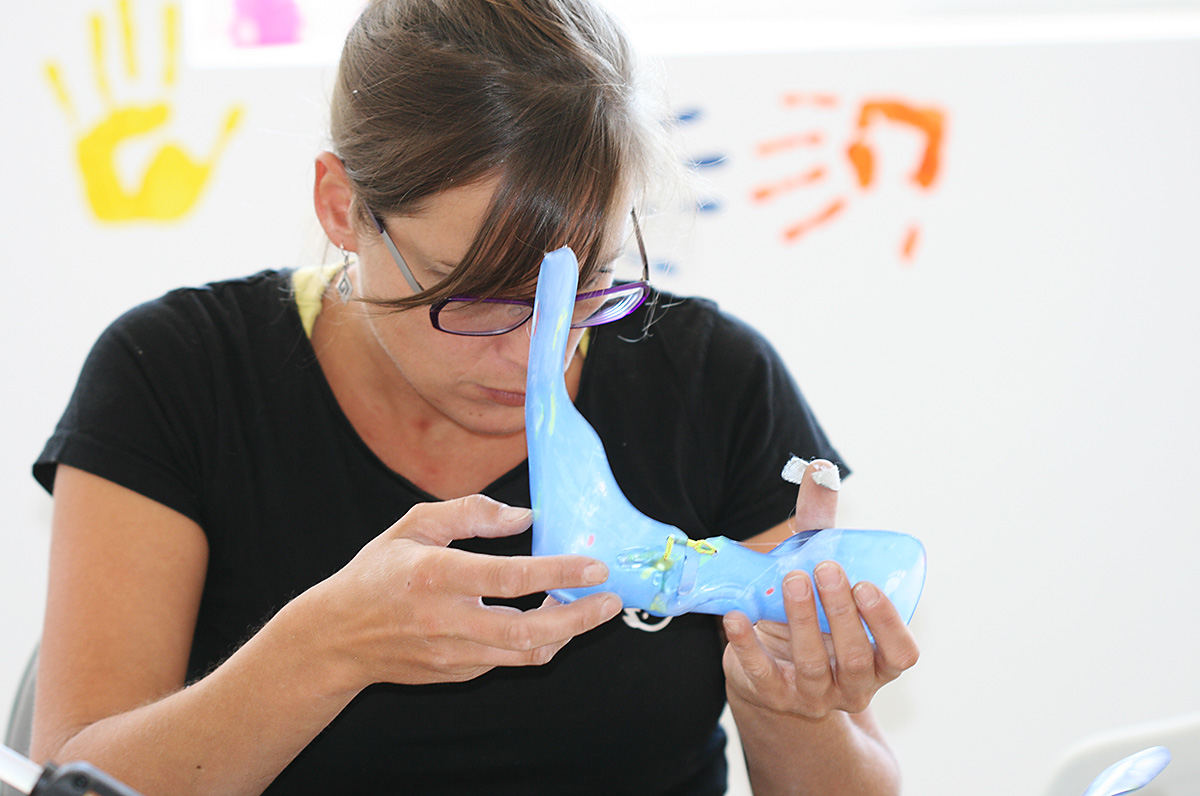 The Foundation team was truly complete this week as our three Swiss technicians (Ketsia, Dimitri and Kylian) were able to go to Bulgaria with Manuela and Bruno. Assisted on-site by Dr. Gyurov, Angel and Kamen – a new local candidate in orthopedic equipment training – we were able to carry out a considerable amount of work: the production of a number of orthoses, the replacement of Edice's prosthesis six years after the start of care (see photo) and Kamen's training in the techniques of orthotic manufacture. At the same time, the doctors examined 54 children (numerous check-ups and new cases).
We are continuing our reflections and work in order to support the visibility of orthopedic equipment and its importance in children's orthopedics. We are also trying to improve training in these orthotic and prosthetic techniques and treatment options as part of university medical studies in Bulgaria. To accomplish this, we are able to rely on the unconditional support of Dr. Gyurov and the Bulgarian ambassador in Switzerland, and on the special relationships established on-site by the Foundation.
Our next visit will take place 18-23 March 2014.