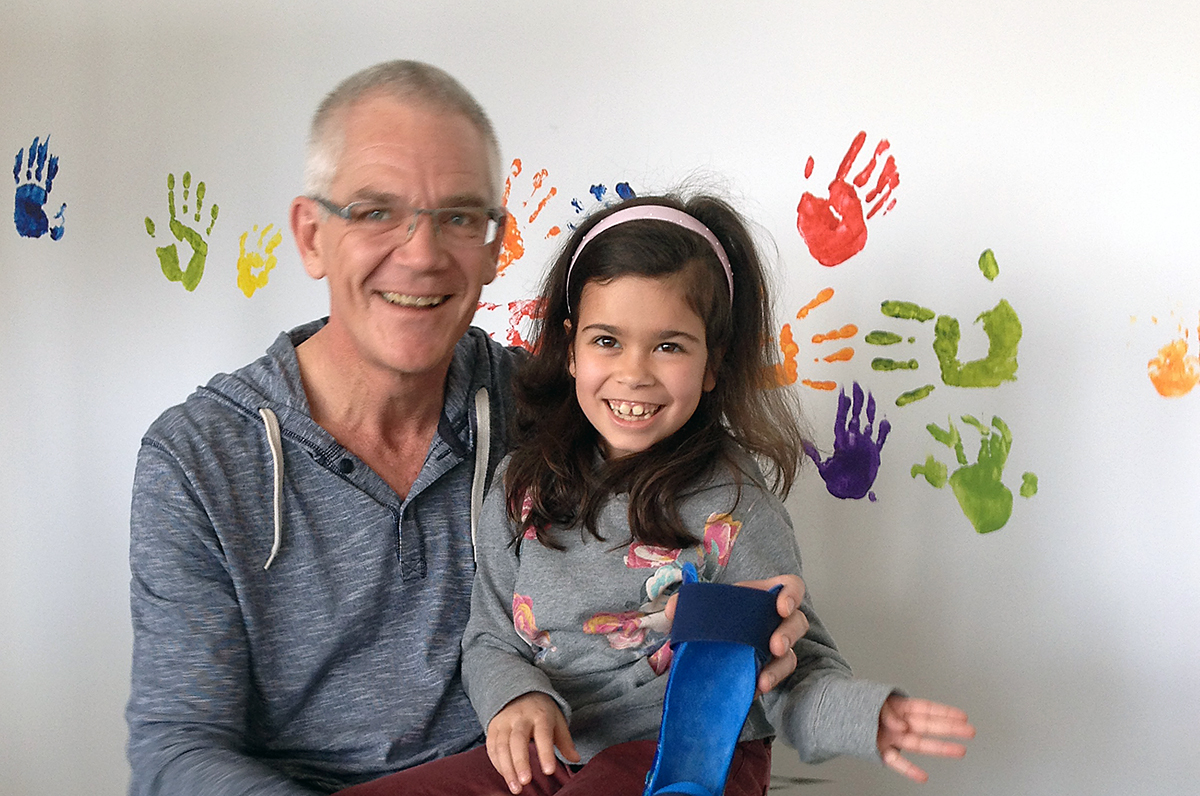 Supported by Kylian our trusty Bulgarian technicians Angel and Lucie produced a total of 11 leg orthoses as well as several arch supports. Our two colleagues worked extremely efficiently, allowing Kylian time to continue their training. Both have made excellent progress and we are delighted that they are now able to produce leg orthoses without assistance. In future, we will be able to expand the range of devices produced on site by giving the Bulgarian technicians essential training during each visit, thus advancing our long-term mission.
A total of 67 children have been seen, many of whom have been fitted with devices. We had much medical work to do and, as usual, several new cases and children to be fitted with devices during our next visits.
We are also delighted to announce that Dr Gyurov has organised an introductory course on devices in orthopaedic technology, which will be held at our studio in Stara Zagora at the start of May. About 20 physiotherapists and several doctors have already signed up for the two-day course. We really hope that some of this group will be motivated to set up a device fitting facility in their respective towns, in order to increase awareness of this orthopaedic technique in Bulgaria.